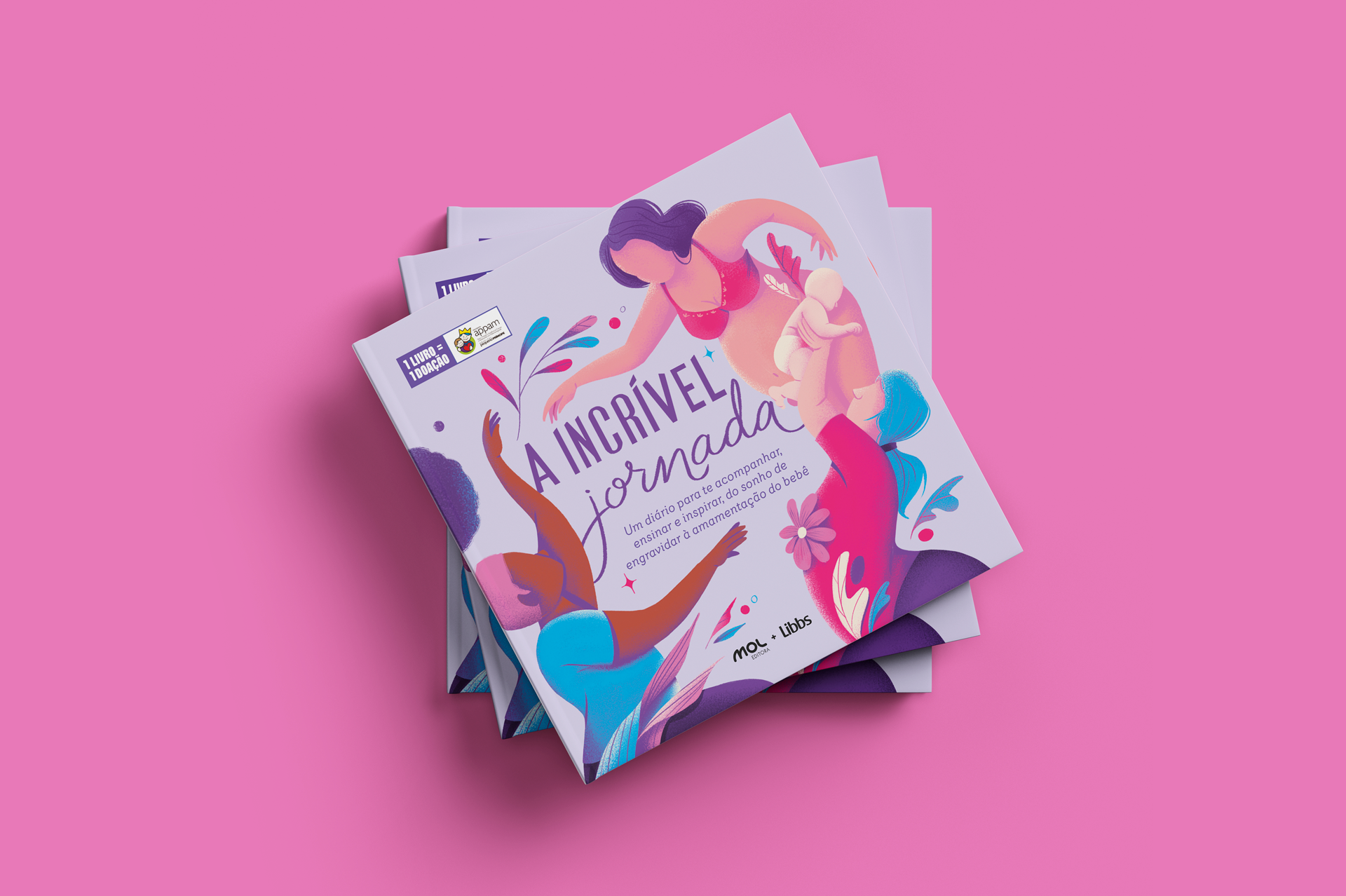 A Incrível Jornada
Ilustração Editorial
No começo de 2021 eu participei deste projeto lançado pela Editora Mol em parceria com a Libbs.

O livro A Incrível Jornada traz além de dicas, espaço para anotações, funcionando como diário de memórias. Focado em 03 etapas, ele aborda informações desde a tentativa de engravidar, passando por detalhes da gestação até a amamentação. Para ele, pude desenvolver as ilustrações de capa e as do capítulo sobre Lactante. Direção de Arte de May Tanferri.
The Amazing Journey
Editorial Illustration
At the beginning of 2021 I could participate in this project launched by Editora Mol in partnership with Libbs.
The book A Incrível Jornada (The Amazing Journey) brings besides the information and tips, a space for notes, functioning as a diary of memories. Focused on 03 steps, it addresses information from the attempt to get pregnant, going through details of pregnancy to breastfeeding. I was able to develop the cover illustrations and the chapter about Lactating. 
Art Direction from May Tanferri