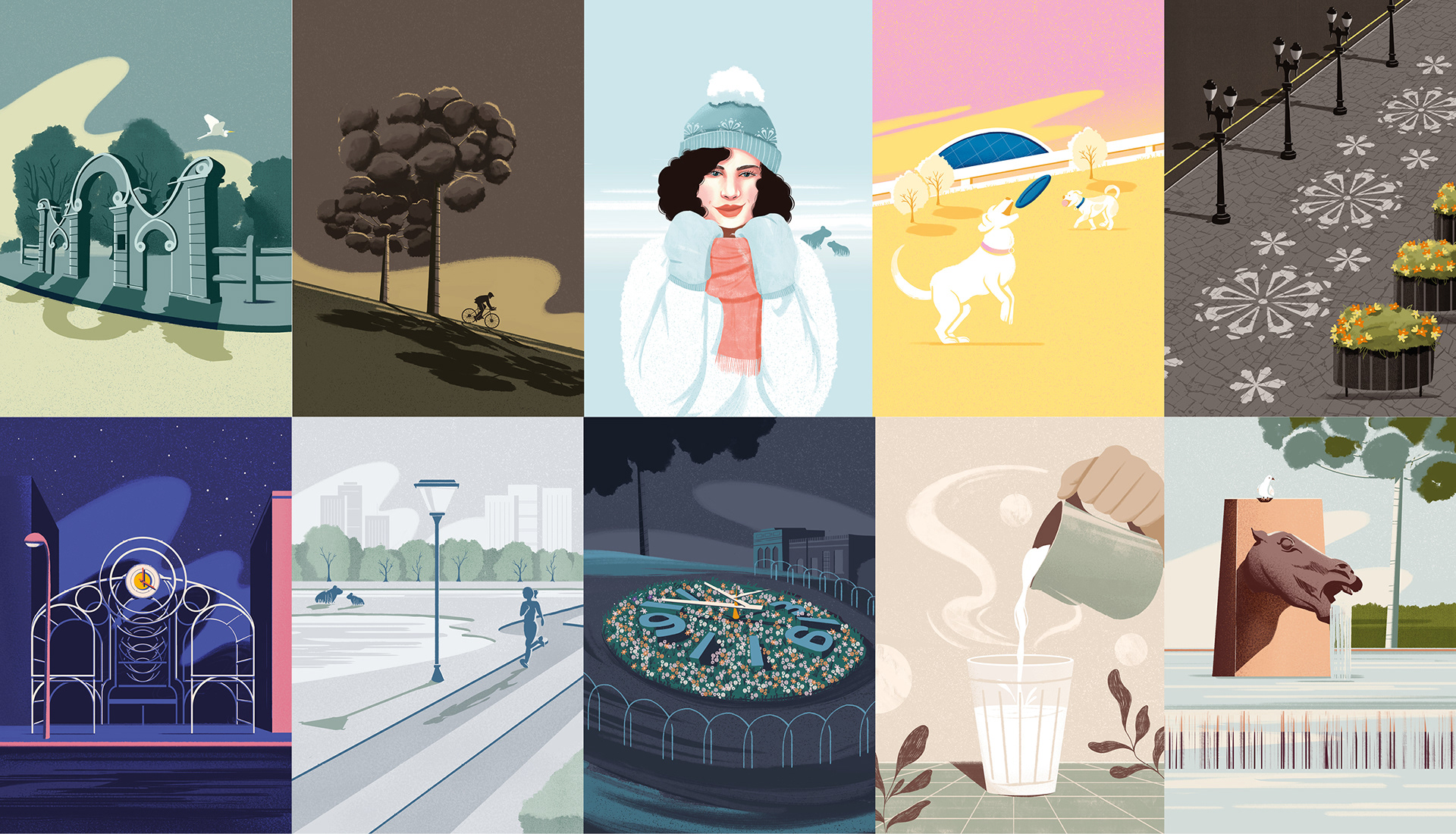 CWB em Cores
ILUSTRAÇÃO TINTAS DARKA
Fui convidada pela agência 433 AG para homenagear Curitiba em seu aniversário de 327 anos. A campanha CWB em Cores foi criada para a rede de lojas Tintas Darka e, também, contou com a participação das ilustradoras Lola Nankin e Luciana Gnoatto

O projeto possibilitou representarmos elementos regionais e culturais da cidade com cores que fazem parte do catálogo das lojas. Através de 10 tons diferentes pude representar 10 ícones culturais da cidade, que foram postados ao longo do mês de março no perfil Tintas Darka.

I was invited by the 433 AG agency to honor the 327th anniversary of the city of Curitiba. The CWB in Colors campaign was created for the Tintas Darka store chain and also included the participation of 02 other illustrator. Through 10 different tones I was able to represent 10 cultural icons of the city, which were posted throughout the month of March in the Tintas Darka profile.