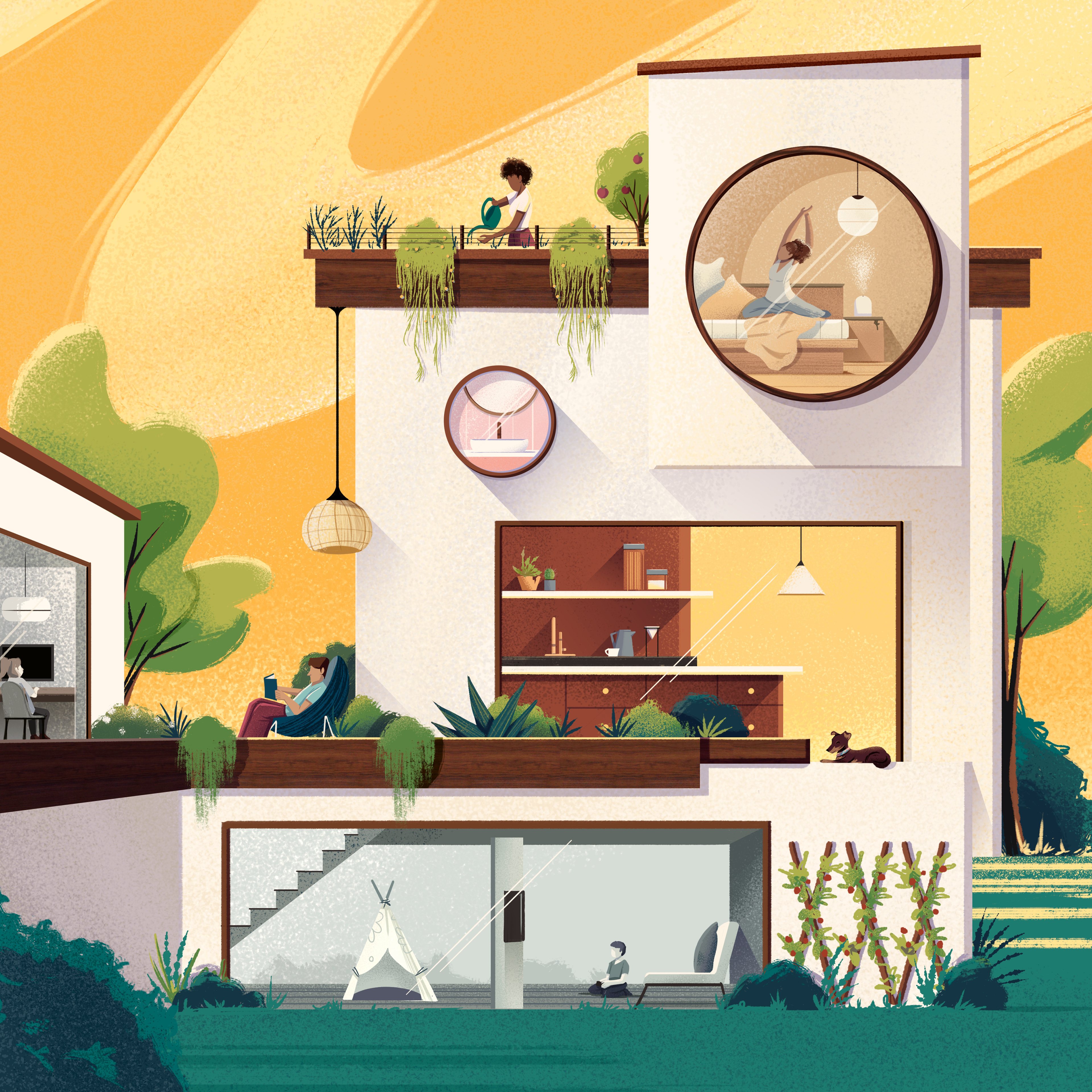 GUARARAPES + WGSN - ILUSTRAÇÕES
Série de ilustrações criadas para a campanha Espaços do Futuro, desenvolvida entre a Guararapes e a WGSN. A série composta por 10 vídeos sobre novas tendências em habitações, surge com o objetivo de apresentar insights que contemplem o cenário vivido atualmente e os desafios impostos em relação ao novo morar. 
Direção de arte: Júlia Ghun 
Series of illustrations created for the Espaços do Futuro campaign, developed between Guararapes and WGSN. The series, consisting of 10 videos on new trends in housing, emerges with the objective of presenting insights that contemplate the scenario currently experienced and the challenges imposed in relation to the new housing/

Art direction: Júlia Ghun.